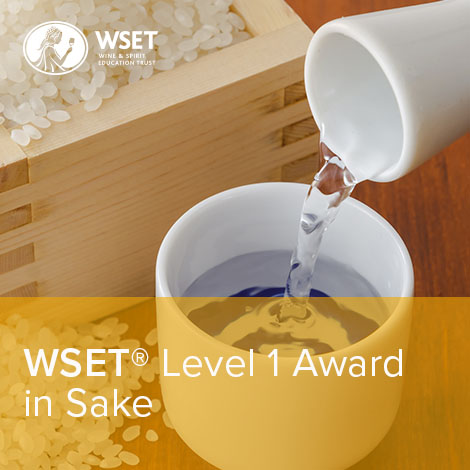 Sake is trendy. If you want to be a serious sommelier anywhere in the world, you have to have a solid knowledge of the basic principles of sake and you have to be able to assist your customers in choosing the right sake for their meal.
And if you are not considering a career as a sommelier, knowing how to read sake labels and being able to choose the right sake for yourself and your friends, knowing how it is best served and how the different types of sake are made will make you the star of any Japanese meal.
The WSET Level 1 Award in Sake offers a hands-on introduction to the fascinating world of sake. During the course you will explore the main styles and types of sake through sight, smell and taste to develop a clear understanding of the key factors affecting flavours and aromas of this increasingly stylish and sought-after beverage.
During the full-day intensive course you will learn:
How sake is made
The categories and grades of sake
The specialty styles of sake
How to describe sake according to the Systematic Approach to Tasting
How to pair sake with food - Japanese food, but also Western
How to read Japanese sake labels
How to store and serve sake
During the day you will also taste at least seven different types of sake, each one a benchmark sample of its style, so that by the end of the course you will be able to confidently describe and choose for yourself or suggest to your customers the most appropriate sake for any occasion.
The day ends with a 45-minute examination in the form of a 30-question multiple choice paper and on passing the exam you will receive the official WSET Level 1 in Sake certificate and lapel pin.
---
Download the Level 1 Sake course specification (PDF)
---