WSET Level 3 Spirits Courses Milan - English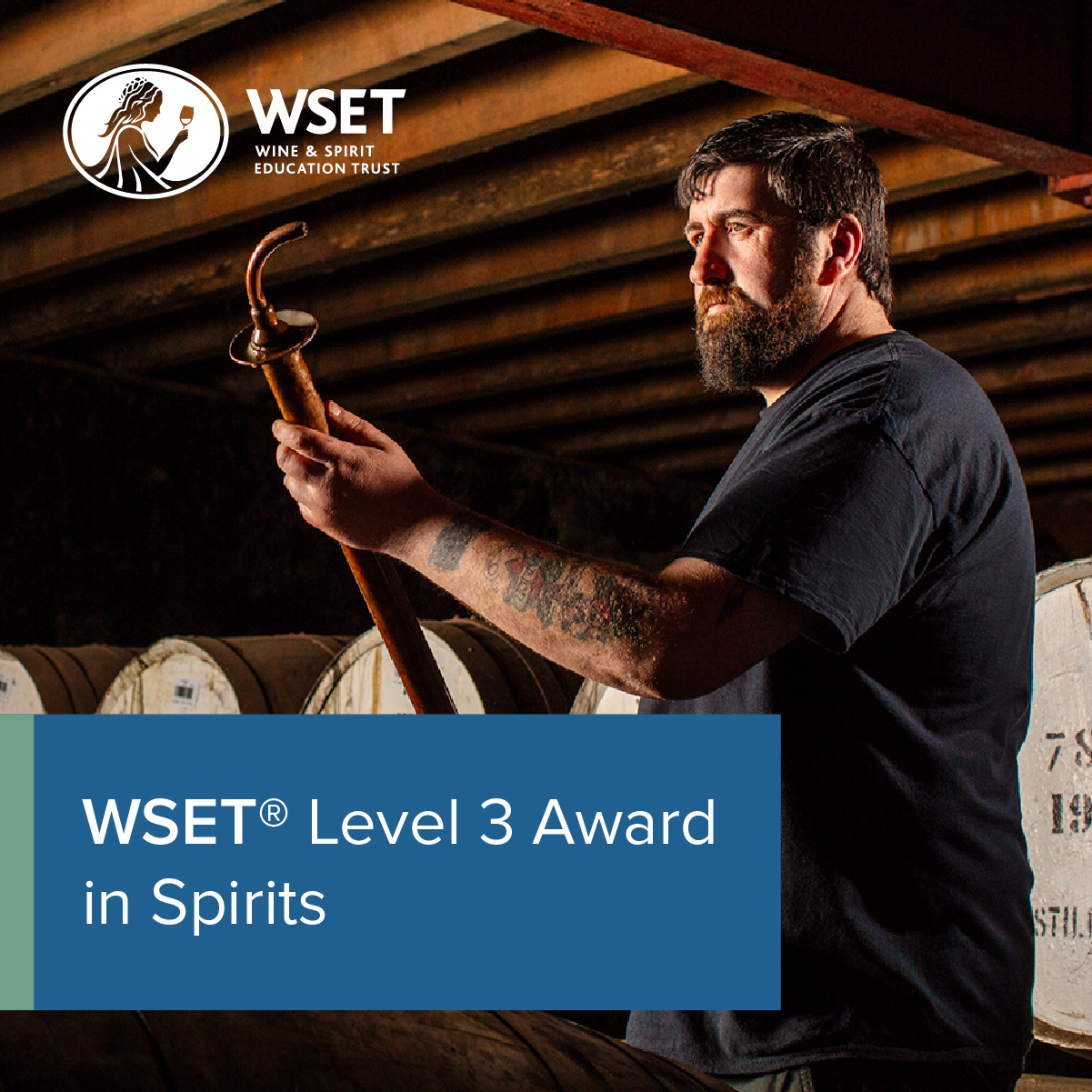 Here you can check available dates and register for in-person classroom WSET Level 3 in Spirits courses.
All courses listed in the drop-down menu below are available and are held in English.
Please note that to gain the full benefit of the course you must study before joining the class. An absolute minimum of 60 hours of private study before the course is required, and a minimum of 100 hours is recommended. For best results, it is also recommended to study every day no more than one or two hours per day. Taking this into consideration, please consider booking your place at least three to four months before the starting date.
During check-out you will have a choice between the paper study pack and the eBook version. The eBook version gives you the flexibility of having the text always with you on your devices (with a maximum of three devices) and attracts no shipping charges. However, please do consider that eBooks can only be accessed for a limited time of 2 years via browser on a computer or through the WSET eBook app on iOs and Android phones and tablets. eBooks cannot be downloaded, printed or returned.
At the end of the check-out procedure, you will also have a choice between secure credit card payment through the Stripe platform or by bank transfer. Confirmation for credit card payments is immediate, while in case of bank transfer your booking will be confirmed once we receive the funds.
If you are staying in the Milan area, you are welcome to come to our viale Monza 8 office to register for your course in person and collect your paper Study Pack directly. We are at your service Monday to Friday from 9:00 a.m. to 6:30 p.m. We accept payments with all major credit and bank cards.
Click here to read more about the course programme and download the full specification.
| | |
| --- | --- |
| Net price | € 959.02 |
| VAT 22% | € 210.98 |
| Price | € 1,170.00 |
Available starting dates:
Detailed Schedule for Selected Course
Monday, 26 Feb 2024 -

09.30

to

17.30

Tuesday, 27 Feb 2024 -

09.30

to

17.30

Wednesday, 28 Feb 2024 -

09.30

to

17.30

Thursday, 29 Feb 2024 -

09.30

to

17.30

Friday, 01 Mar 2024 -

09.30

to

17.30