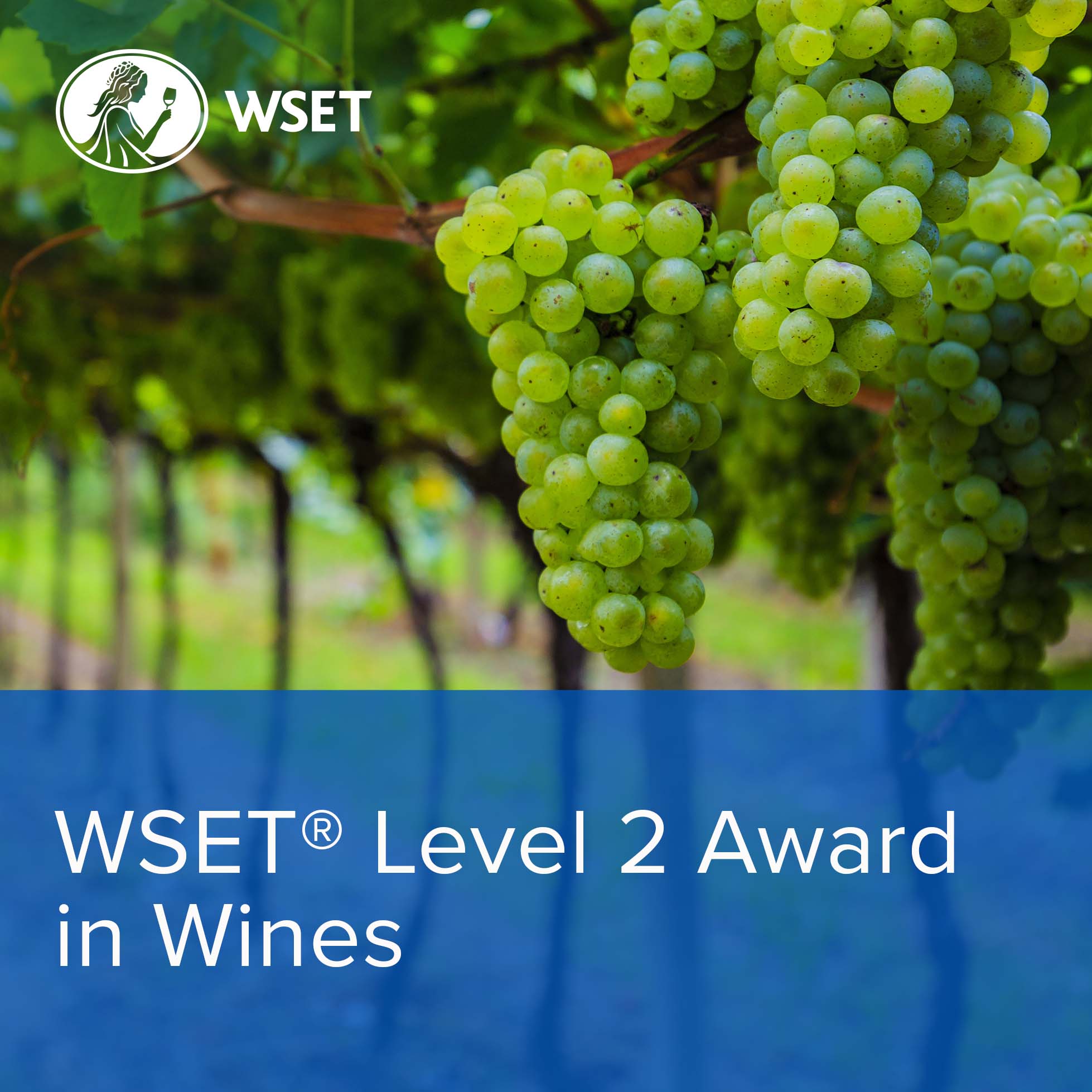 This is the most popular WSET qualification and will give students excellent all-round product knowledge.
How you will benefit
The aim of the course is to focus on the key grape varieties and regions of the world.
Programme outline
How wine is made and other factors influencing the style of wine
Key white grape varieties
Key black grape varieties
Wine-producing regions of the world
Sparkling wines
Sweet wines and fortified wines
Label terminology
Food and wine pairing
The WSET Level 2 Systematic Approach to Tasting Wine
To gain the qualification students need to pass a multiple-choice paper of 50 questions. This course is taught in three intensive days, with full morning and afternoon sessions each day, from 9:30 a.m. to 5:00 p.m. Depending on the dates, sessions can be spread over three weeks, in the same day - generally Saturday - or concentrated in three consecutive days. Please check the calendar below for specific options. In all cases, the exam will be taken during the last hour of the final session.
Please note that you should enroll well in advance - at least three weeks before the starting date - so you will have time to prepare yourself studying the textbook. WSET states that to pass the exam an absolute minimum of 11 hours of private study is required. We strongly suggest studying for at least 20 hours, preferably one hour per day for 20 days, before starting the course.
---
Click here to download the new Level 2 Award in Wines course Specification.
---