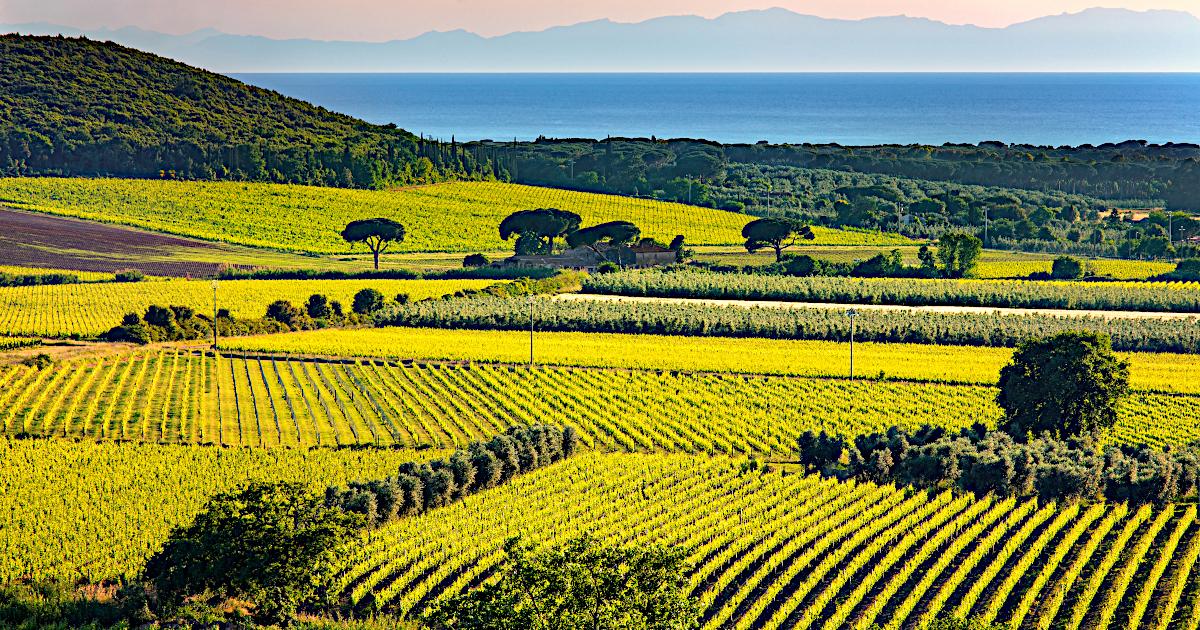 Perfect climatic conditions and unhindered innovation have made this tiny corner of Tuscany one of the gems of Italian wines.
Considering the international prestige of Bolgheri wines, it is surprising to think that only 30 years ago, the Bolgheri DOC did not even exist. The DOC was first created in 1994. Until then, the outstanding wines that had come to be known as "Super Tuscans" were labelled as the most humble "Vino da Tavola", generic wines with no geographical indication. To this day, it remains quite a small appellation, with just over 1000 hectares of vineyards owned by around 70 producers. That makes it less than half the vineyard size of another small and prestigious Tuscan appellation like Brunello di Montalcino DOCG and some 70 times smaller than Chianti Classico DOCG.
So what is all the fuss about Bolgheri? A great part of it is in that "Super Tuscan" moniker that was earned by some of the area's pioneers, including Sassicaia, Ornellaia and others. These were the wines that in the 1980s and 1990s got people around the world to look beyond the humble straw *fiasco* Chianti's of the time and take notice of Tuscany as one of the greatest wine regions in the world.
The rise of Supertuscans, as they are sometimes called, was blazing fast: the famed Sassicaia, which now sports the only single-estate DOC in Italy, Bolgheri Sassicaia, did not appear on the market until the late 1960s, initially in tiny quantities and reluctantly, as the owner, marquis Mario Incisa della Rocchetta, initially meant to produce it just for his own family and friends.
There were no wine traditions in this part of Tuscany: wine had always been produced in the inland foothills of the Appennine mountains, but here along the coast, pasture and cereals were the main agricultural activities. And in many ways, this lack of traditions has been one of the keys to the success of Bolgheri: winemakers working for Incisa della Rocchetta, and later for all the other estates that followed, were free to experiment with different grape varieties and winemaking techniques.
And experiment they did, until they found that the remarkably windy climate of Bolgheri, with constant sea breezes mitigating the hot sunshine, as well as the sandy clay loam and gravel soils of alluvial origin create simply perfect conditions for the Bordeaux varieties: Cabernet Sauvignon, Cabernet Franc and Merlot. And these are the varieties that, in different blends - sometimes with the indigenous Sangiovese too - give the character to the wines of Bolgheri.
Ph. Stevanzz