An intensive one-day tutorial to get hands-on experience on the WSET Level 3 advanced tasting technique as well as an in-depth explanation of the WSET Level 3 examination format and requirements.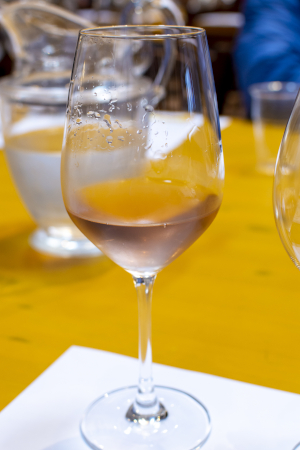 This tutorial is mandatory and included for students who register for one of our Online WSET Level 3 in Wine courses.
Participation is offered as an optional activity for anyone interested in exploring the WSET Level 3 Systematic Approach to Tasting technique and examination format before committing to a full Level 3 course.
Tutorial Programme
During this very intensive day you will:
Learn how to describe a wine according to the WSET Level 3 Systematic Approach to Tasting
Learn how to consistently assess a wine's quality level and aging potential
Practice how to relate the characteristics of a wine to vineyard and winery factors
Get a detailed overview of the WSET Level 3 exam format and technique
Understand how WSET Level 3 exams are marked
Practice writing accurate tasting notes under examination conditions
 A minimum of 12 wines will be tasted.
The day ends with a feedback tasting test. This is a tasting of two wines, one white and one red, under timed examination conditions. Your tasting notes will be collected and marked and you will later receive a personal feedback by email.
Book a Level 3 course at AccademiaVino and get 50% back!
If, within 3 months after participating in a Level 3 Tasting Tutorial, you register for any Classroom WSET Level 3 in Wine course offered by AccademiaVino the course fee will be rebated by 50% of the amount you paid for the tutorial.