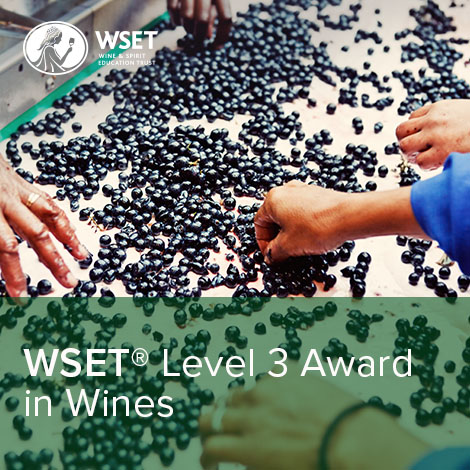 This course is intended to provide in-depth knowledge of a wide range of wines and spirits. It focuses on factors that influence the style, quality and price of wines from major wine regions of the world. You will also benefit from in-depth tastings where you will learn to identify product style and quality of wine from around the world. During this course, you will taste a total of at least 80 wines, many of which of premium and superpremium quality.
Programme Outline
Production of Wine (location, viticulture, vinification, maturation and bottling, labelling regulations)
France, Italy, Spain and Portugal
Germany, Central and South Eastern Europe
South Africa
Australia and New Zealand
North, South, and Central America
Sparkling Wines of the World
Fortified (liqueur) Wines
Information and advice for customers and staff
Systematic Approach to Tasting - how to taste wines and evaluate the quality, style and price
While registration is open to anyone, this course is designed for students who hold the Level 2 Award in Wines and Spirits. Please note that unless you have an adequate level of wine knowledge, you will find the course extremely challenging, and tutors will not be able to slow down the teaching to accommodate the needs of students who choose to enrol overestimating their knowledge.
If you wish to register without having gone through a Level 2 Qualification, we suggest you take our Intermediate Wine Knowledge Test.
The classroom course is normally delivered over five consecutive days, Monday through Friday, from 9:30 a.m. to 6:00 p.m. for a total of approximately 35 teaching hours.
In order to pass the final exam you will also need a minimum of 55  to 60 hours of individual study before starting of the course.
As soon as you register you will be sent the full Student Pack. It is recommended that you enrol at least 4 weeks before the starting date so you will have time to study the material.
The exam will take place on a separate day after the end of the course, and will include a theory examination and a blind tasting. The tasting exam includes the blind tasting and writing of appropriate tasting notes of two wines. Allotted time is 30 minutes. The theory examination is divided in two parts, one 50-question multiple choice paper and one paper with 4 written questions. Total time for these two parts is 2 hours. 
Please also download and read the full specification (2022 edition).
For any questions, please use our online contact form.
---