Online videoconferencing WSET Level 3 Spirits Courses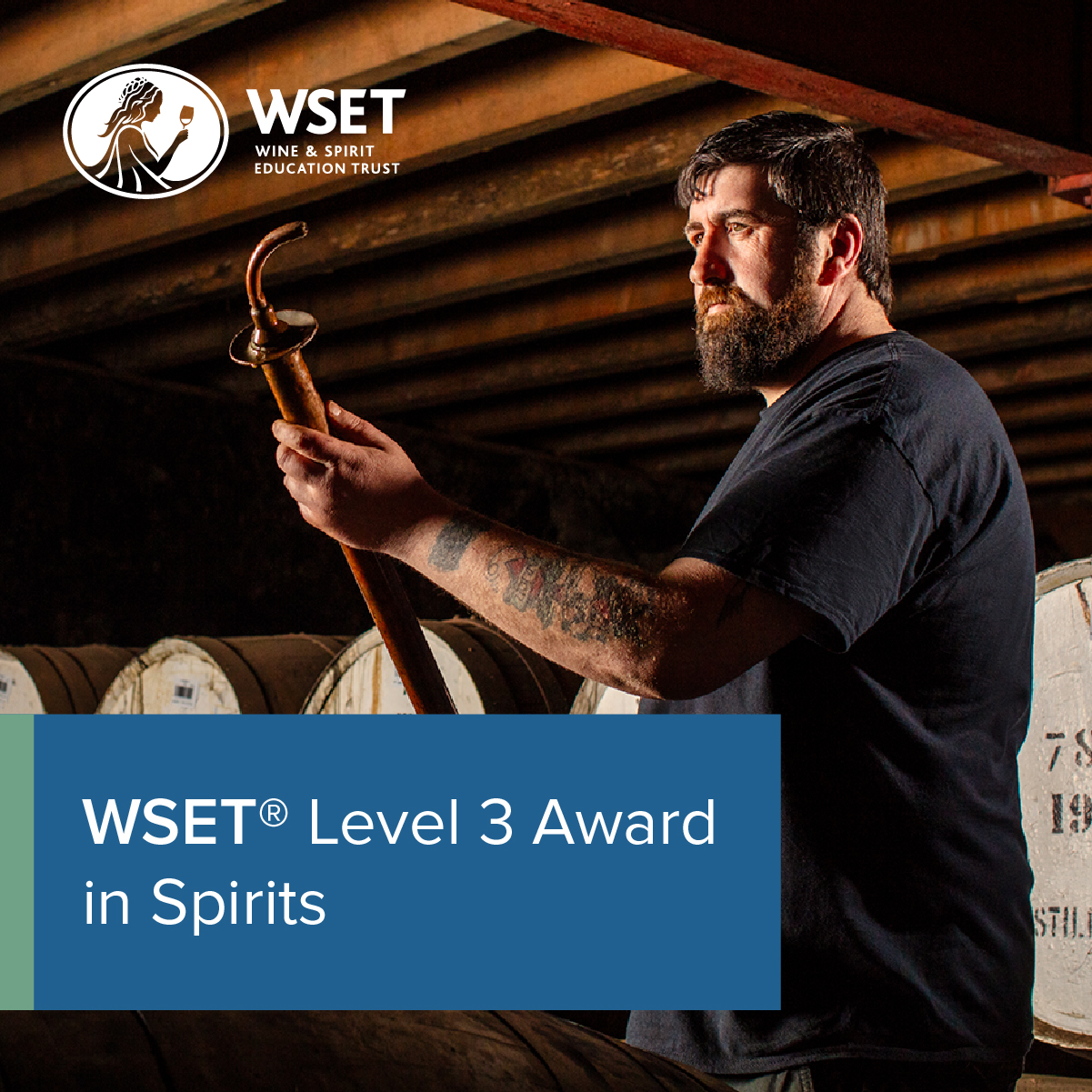 These are interactive live online courses. Just like for in-person classroom courses, students are required to attend online sessions according to a set schedule.
Most courses are structured in an intensive full-day format for five consecutive days, Monday to Friday. Each day comprises approximately six teaching hours
Tasting is tutor-led with samples prepared through our exclusive MignonVino system and sent directly to your home before the course starts.
Please note that shipping of samples is included in the course fee only for Italy. If you live in a European country we may be able to send samples for a variable additional cost depending on the country, so please contact us for a quote before registering. We regret that currently we are unable to ship samples outside of Europe.
All WSET Level 3 courses are delivered in English.
Exams must be taken in-person, and WSET rules dictate that an exam date must be set with each course. However, please note that you can always postpone the exam to a later date. You may also ask for your exam to be suspended and decide the date later, provided you take it within one year after completing the course. We will make the change or suspend the exam for free if you let us know at least 4 weeks before the date you were originally booked for. You can still request a change of date or suspension up to the same day of the exam, but in this case a nominal fee will have to be charged. Finally, you are free to take the exam either in Milan or Rome, irrespective of where your original exam was booked.
During check-out you will have a choice between the paper study pack and the eBook version. The eBook version gives you the flexibility of having the text always with you on your devices (with a maximum of three devices) and attracts no shipping charges. However, please do consider that eBooks can only be accessed for a limited time of 2 years via browser on a computer or through the WSET eBook app on iOs and Android phones and tablets. eBooks cannot be downloaded, printed or returned.
Click here to read more about the course programme and download the full specification.
| | |
| --- | --- |
| Net price | € 1,090.16 |
| VAT 22% | € 239.84 |
| Price | € 1,330.00 |
Available starting dates:
Detailed Schedule for Selected Course
Monday, 26 Feb 2024 -

09.30

to

17.30

Tuesday, 27 Feb 2024 -

09.30

to

17.30

Wednesday, 28 Feb 2024 -

09.30

to

17.30

Thursday, 29 Feb 2024 -

09.30

to

17.30

Friday, 01 Mar 2024 -

09.30

to

17.30